Brushing your hair may seem like a no-brainer, but there is actually a wrong and a right way to do it. Using the wrong type of brush may leave your strands weak and prone to breakage, while combing your hair correctly can make it shiny, frizz-free, and even promote its growth.
We at LifeeJoker will never underestimate the power of correct hair brushing again after doing this research. And here are some of the most common mistakes you may be making without even realizing it.
1. You're brushing your hair in the wrong direction.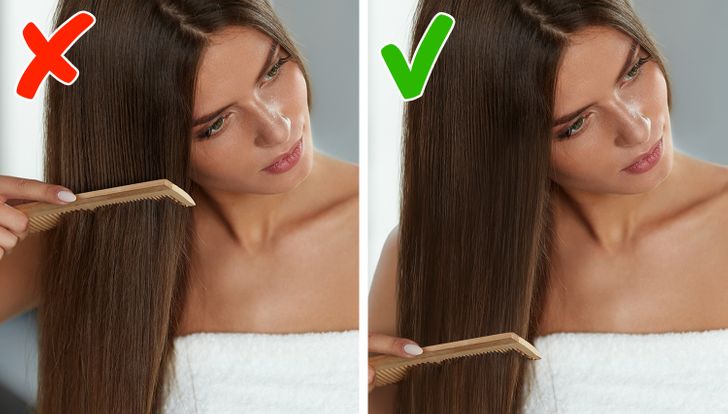 Moving the brush from top to bottom can pull your hair out of the follicle and lead to its damage and breakage. The best way to detangle the knots is to start a few inches off the ends and carefully work your way up to the roots. The most efficient technique is to divide your hair into sections, and to remove the tangles in each section separately.
2. You're just brushing the ends.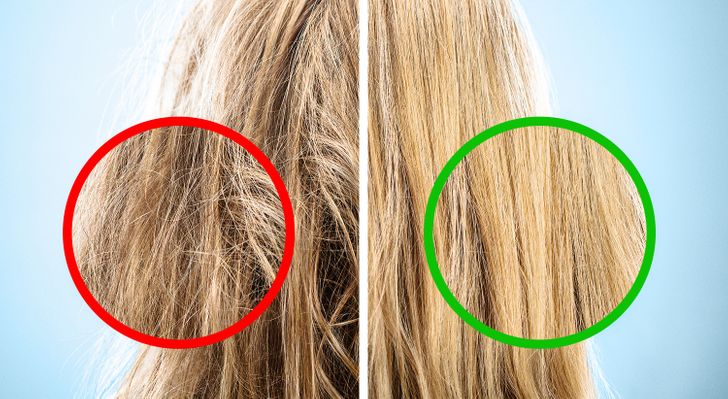 While it's better to start detangling your hair at the ends, it doesn't mean you should avoid the top of your head. Your scalp produces nutrient-rich oils that are essential for the beauty and health of your locks. The distribution of these oils down to your ends will make your hair sleek and shiny, and may even have an anti-frizz effect. Brushing your hair also gives a gentle massage to the scalp, which in turn increases blood flow and stimulates healthy hair growth.
3. You're using the wrong brush.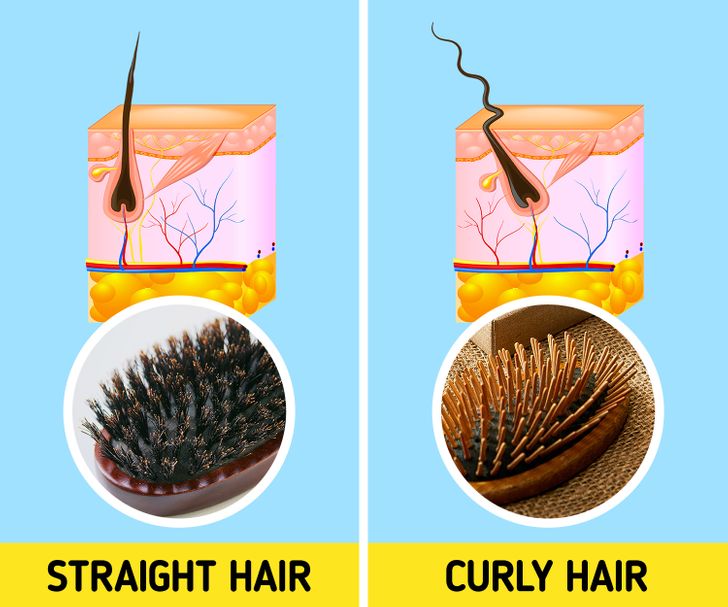 Using the right brush can save your hair from breakage and prevent bad hair days. If you have wavy and curly hair, opt for a paddle brush, as it will easily detangle the knots. If your hair is fine and lacks volume, a brush with boar bristles will gently glide through your strands without damaging it or pulling on the roots.
4. You're brushing too often.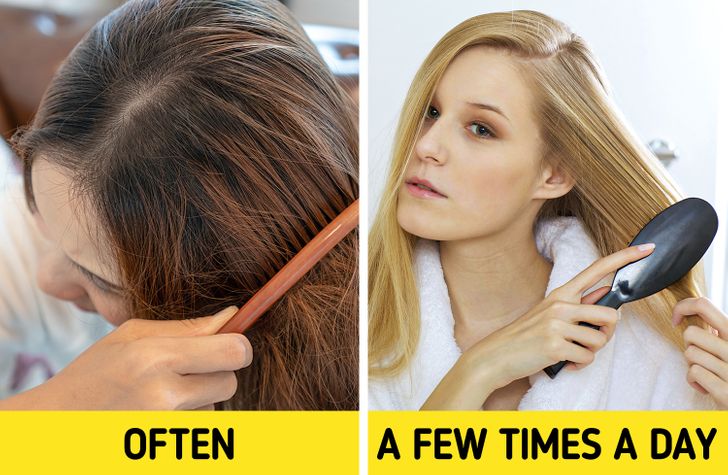 Vigorously brushing your hair too many times a day may weaken it and cause breakage. Try to focus on the quality of brushing instead. And no matter how good your hair brushing technique is, make sure to clean your hair brush regularly. Using a dirty brush means you're spreading old product and dead skin cells through your hair.
5. You use the same brush whether your hair is wet or dry.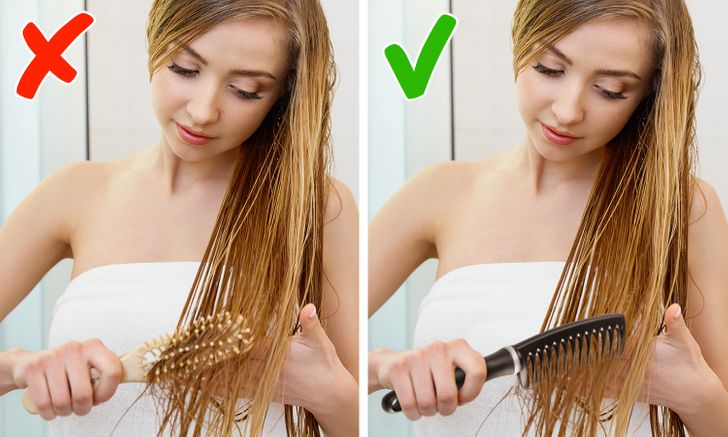 Wet hair is prone to breakage, and using the wrong type of hair brush can easily damage it. The best tool to use to brush your wet hair is a wide tooth comb. It will safely detangle the hair and distribute a leave-in treatment if you're using one.
6. You're brushing through dry curls.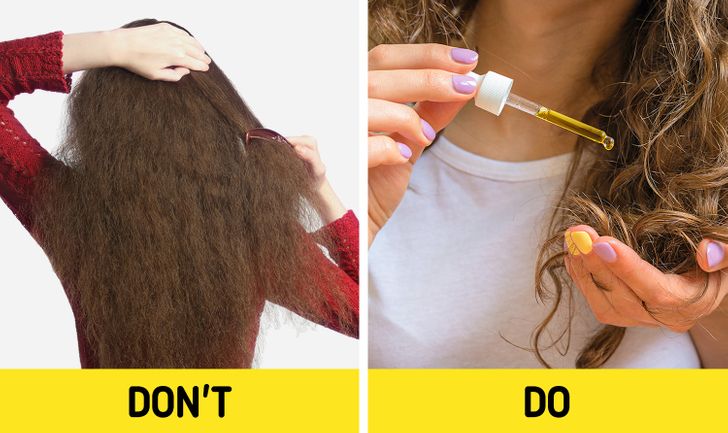 Hair care specialists recommend to avoid brushing curly hair when it's dry and using a de-tangling spray beforehand. You can also apply a leave-in detangler and gently work the curls apart without applying too much force. Combing hair too vigorously may lead to more damage and breakage.
7. You don't brush your hair before you wash it.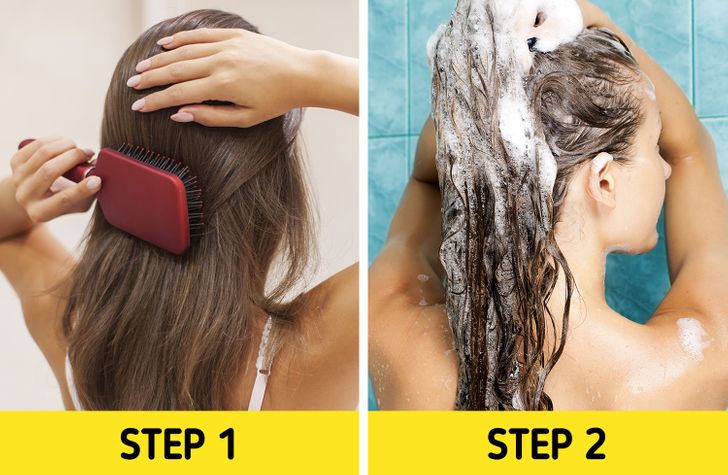 Combing your hair before getting in the shower can prevent it from tangling. Gently massage shampoo onto your scalp instead of scrubbing it, and scrunch your wet hair dry with a towel, rather than rubbing it. This may cause your hair to tangle, and you will have to comb it again.
Have you been making any of these mistakes? What else could you add to this list?
Preview photo credit Shutterstock.com